The Problem: You live in the Salem area, and you want to know why you are stuck in traffic, or you wonder how bad the fire in your neighborhood is, or maybe you just want to know what the police are doing up the street. Where do you turn?
The Solution: Salem News Journal! Salem News Journal is your 21st century solution for breaking news in and around Salem and Keizer. We are a small group of people bringing local broadcast news to our community. Using YouTube, Facebook, and Twitter we are pioneering a 21st century model to deliver real time local news live to anyone, anywhere, anytime. Salem News Journal features our reporters in the field as they bring you the relevant local news you need when it happens. Salem News Journal is your best source for local breaking news in Salem, Keizer, and the Central Willamette Valley. Visit our YouTube channel to subscribe, and then share it with everyone you know. YouTube.com/SalemNewsJournalpage
Warning: Viewer Discretion Is Advised: The audio and video are live breaking news scenes; SCENES MAY BE TO GRAPHIC FOR SOME VIEWERS!
Another Small Business Robbed at Gun Point in Salem
(January 19, 2018, 12:07 am) SALEM, Ore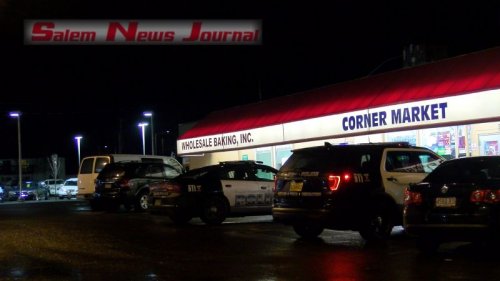 (Video)
Tonight there has been yet another robbery this month in Salem. Police have not released any other information on this incident, but we do know this is just the latest in a long string of robberies Salem police are working in the first month of 2018.
Man Struck by Car in Salem
(January 15, 2018, 4:39 pm) SALEM, Ore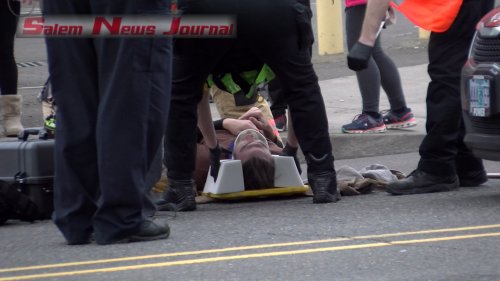 (Video)
A pedestrian was struck by a car in the middle of Silverton Rd this after noon. The man seemed to be responsive however was transport code 3, with all haste, by medics to the hospital.
Fire Races Through Salem Couples RV
(January 11, 2018, 1:25 am) SALEM, Ore
(Video)
A Salem couple narrowly escaped when fire raced through their RV late Wednesday night. When crews arrived they found the couple outside with nothing, not even clothing, and their motor home fully engulfed in flames.