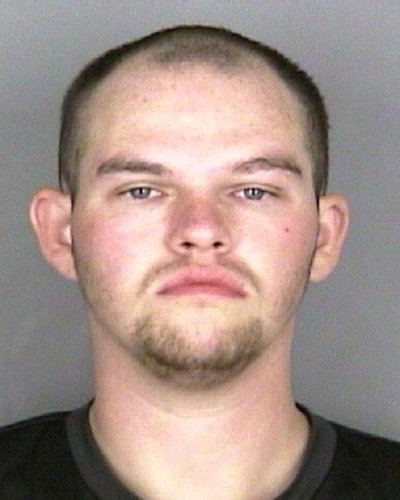 December 9, 2017, 10:32 pm
(SALEM, Ore) — Marion County Sheriff's Office says that a Salem woman and her minor child were held at knife point in their home over night.
Deputies say they believe that Christopher Hahn-Collins, age 25, of Salem broke into a Southeast Salem late Friday afternoon and waited.
After the family returned home Mr. Hahn-Collins held the victim and her minor child at knife point over night and into the next day when the victim convinced the suspect to take her to Dick's Sporting Goods.
At around 1:00 p.m., deputies were called to Dick's Sporting Goods on Lancaster Drive NE, after a woman mouthed the words "help me" to several patrons inside of the store.
When deputies arrived they contacted a woman, her minor child and Hahn-Collins, then arrested him.
Hahn-Collins has been lodged in the Marion County Jail for the crimes of Kidnapping 1 x 2, Menacing, Burglary 1, Unlawful Use of a Weapon, Unlawful Possession of a Weapon, Giving False Information to the Police and a Parole Violation Warrant for Sex Abuse.
The Marion County Sheriff's Office is seeking any information regarding Mr. Hahn-Collins. Your tips can be made by calling 503 540 8079 or by using our Facebook page at Facebook.com/MCSOInTheKnow.