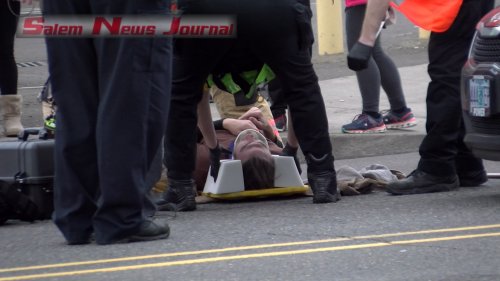 January 15, 2018, 4:39 pm
(SALEM, Ore) — A pedestrian was struck by a car in the middle of Silverton Rd this after noon.
About 3:15 Monday afternoon police and fire personnel responded to Silverton rd and Hawthorne Ave for a man that was down in the road way.
The man seemed to be responsive however was transport code 3, with all haste, by medics to the hospital.
The driver of the car remained on scene and is cooperating with the investigation.
The Salem Police have not supplied any details about this accident.