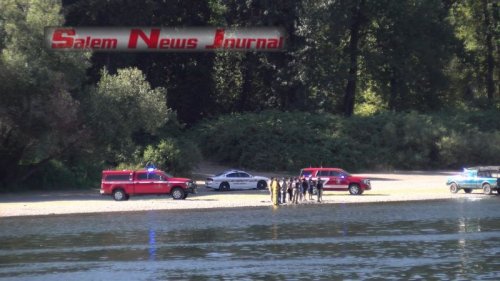 July 18, 2018, 8:43 pm
(SALEM, Ore) — The Yamhill County Sheriff and other agencies are searching for a missing swimmer near the Wheatland Ferry on the Willamette River.
The sheriff's office says that today, at about 4:15 p.m. Yamhill Communications received a call advising a swimmer had gone under water in the Willamette River approximately 200 yards north of the Wheatland Ferry.
The swimmer was identified by a family member as Leocadio Sendejas-Sanchez, 68 years of age.
Sendejas-Sanchez, who is a resident of California, was visiting relatives in Oregon, said deputies.
Those relatives were present on the shore at the time of the incident.
Currently, the Yamhill County Sheriff's Office Marine Patrol, Tualatin Valley Fire & Rescue, and Clackamas County Dive/Rescue have craft on the water searching for Sendejas-Sanchez.
The initial investigation indicates that Sendejas-Sanchez was attempting to swim across the Willamette from the Yamhill County side to the Marion County side when he was observed going under water.
Sendejas-Sanchez was described as a good swimmer; however he was not wearing a life jacket at the time of his disappearance, said deputies.
Water visibility in the Willamette is very good at this time, and the water is low.