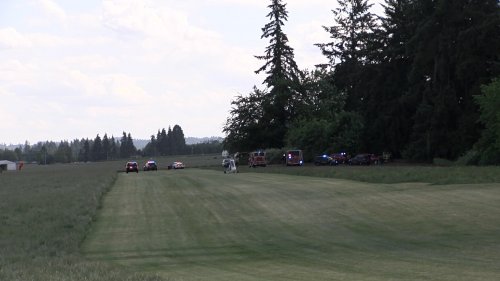 June 4, 2018, 6:12 pm
(SALEM, Ore) — The Marion County Sheriff's Office says they were called to a plane crash in the 6700 block of Lardon Road NE near Salem.
Deputies say that when they arrived they found a crashed fixed wing aircraft near a private runway.
The single occupant and presumed pilot was killed in the crash.
Deputies said they are working with the Federal Aviation Administration to determine what events led up to today's crash.
It is anticipated investigators will be on scene and working over the next several hours, said the Sheriff's Office.
Anyone who believes they may have witnessed the crash are asked to call the Sheriff's Office at 503 588 5032.