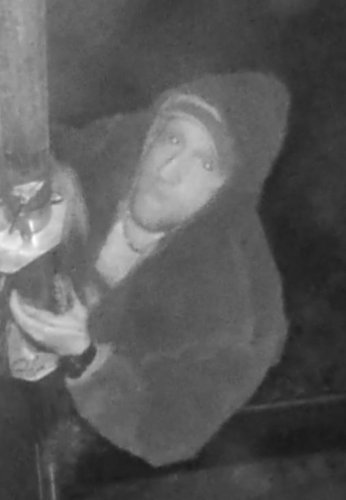 June 18, 2018, 12:31 pm
(DONALD, Ore) — Deputies with the Marion County Sheriff's Office say they are seeking tips to help identify a man captured in a surveillance image from June 13th.
The man, seen here, is currently wanted for questioning related to a vandalism and burglary investigation.
Deputies say they believed the man damaged surveillance cameras on June 13th at GK machinery in Donald.
Then on June 18th a man fitting the same description was captured on surveillance cameras burglarizing a City of Donlad water treatment facility.
You can submit your tips by calling 503 588 5032 or you can submit an anonymous tip via our Facebook page by selecting the "submit a tip" button.