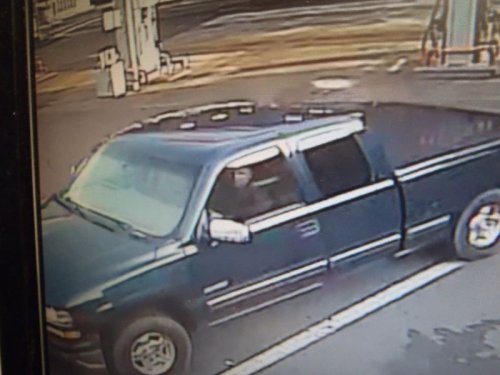 June 5, 2018, 11:47 am
(SHERWOOD, Ore) — Police say they are asking for the public's help identifying and locating a suspect who reportedly broke into several vehicles and homes in Sherwood and stole a Chevy Silverado.
The suspect then used stolen credit cards at multiple locations in the Portland area.
Sherwood PD says the suspect stole the credit cards in the early morning hours of Sunday, June 3rd and then used them at a Portland area Fred Meyer and gas station the same day.
Police described the suspect as a white male around 30 years old and medium build, 6 feet tall, 190 pounds, bald with blue eyes.
The suspect was seen on security footage driving the stolen 1999 blue Chevy Silverado Z28 truck with a tonneau cover, Oregon license plate number WVS950.
Police ask that anyone with information about the suspect or the stolen vehicle are asked to call the Washington County non-emergency dispatch number at 503-629-0111.