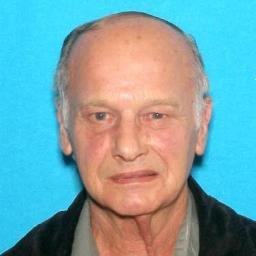 June 16, 2019, 5:44 pm
(SALEM, Ore.) — On June 16th, Marion County deputies were contacted by family members who reported their elderly father, Axel Johnson, as missing from his Salem area apartment.
Mr. Johnson was last seen at his apartment on June 4th by the apartment manager.
Mr. Johnson told the apartment manager he was leaving to move in with his daughter.
Family members told deputies Mr. Johnson does not stay in regular contact with them, though it is highly unusual for him to be gone from his home for extended periods of time.
Mr. Johnson does not appear to have taken any belongings with him when leaving the apartment.
Axel Johnson, 74, is a white male, 5'3, 155lbs, blonde hair with gray streaks, and blue eyes. He usually wears glasses and is typically clean shaven.
He left the apartment in his 1997 Ford Ranger, Oregon license plate 365JLN. Mr. Johnson's vehicle is green in color and has an extended cab.
Deputies are asking anyone who has seen Mr. Johnson or has information about his current location to contact Deputy Jason Remmy at 503-798-5718 or call the Sheriff's Office non-emergency number at 503-588-5032.