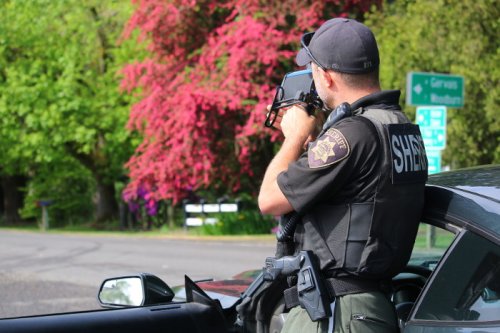 May 23, 2019, 4:39 pm
(SALEM, Ore.) — This week the Marion County Sheriff's Office Traffic Safety Team conducted an enforcement operation in the French Prairie area in northern Marion County.
The focused patrol efforts were done during a four hour window on Monday morning and again for four hours during the afternoon commute on Tuesday.
Deputies focused their efforts on dangerous driving habits which are known to contribute to serious injury and fatal motor vehicle crashes such as speeding, cell phone usage and following too close.
The Traffic Safety Team made 106 total traffic stops while issuing 146 citations and 15 warnings. Below are some additional notable statistics from the operation:
20 citations were for speeds between 75-90 miles per hour
93 total citations for speeding
17 citations for no operator's license or driving while suspended
The Sheriff's Office is continuing to collaborate with Marion County Public Works, the Oregon Department of Transportation and other community stakeholders to promote traffic safety in the community. The efforts earlier this week were funded by a grant from the Oregon Department of Transportation.
As the holiday weekend approaches, the Sheriff's Office would like to remind drivers to slow down and to drive responsibly.