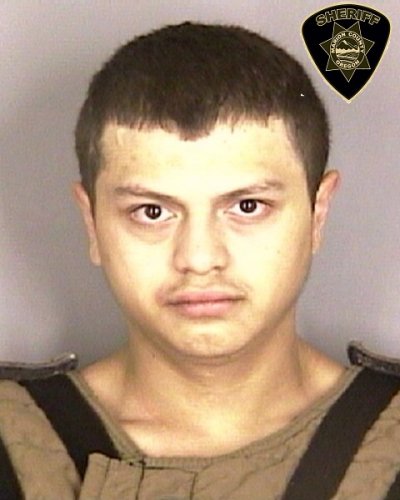 November 15, 2017, 10:16 am
(SALEM, Ore) — Salem Police said yesterday that detectives, with the assistance of the Tillamook County Sheriff's Office and Oregon State Police SWAT, arrested a subject on multiple outstanding warrants on the evening of November 13, and then later charged him in the murder of Kenny Kalugin.
21-year old Jose Ricardo Barboza-Manzo was located at a residence in unincorporated Tillamook County on Monday afternoon, police said. When he refused to obey commands to exit the residence, Oregon State Police SWAT was activated to assist in the arrest.
Barbanzo-Manzo later surrendered and was taken into custody without further incident.
In addition to warrants for his arrest on charges of Felony Attempting to Elude, Misdemeanor Attempting to Elude, Reckless Driving and Harassment, Detectives later charged him with Aggravated Murder, Robbery in the First Degree and Unlawful Use of a Weapon in the murder of Kenny Kalugin that occurred on November 10.
Police have not yet said what they believe happened that night.
Find earlier stories on this incident here https://salemnewsjournal.com/news/november-2017/man-found-dead-northeast-salem