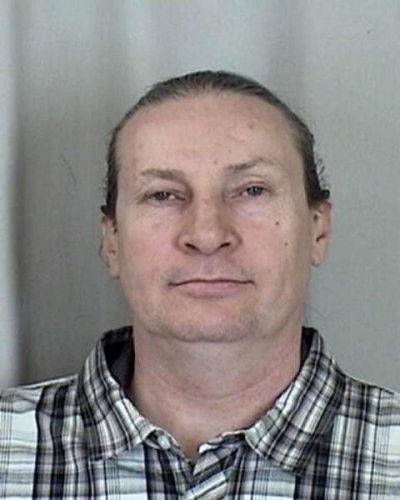 November 20, 2017, 5:16 pm
(SALEM, Ore) — We have just learned that 47 year old Salem resident, Rudolph Murie, was arrested Monday morning following an incident that began around 11 A.M. when a resident called Salem Police to report a suspicious vehicle, and ended in an altercation with Salem Police.
Police said that the resident reported the suspicious vehicle had parked in her driveway and the two male occupants were looking at her home.
A check by the Dispatch Center showed the suspicious vehicle was a reported stolen from Albany.
Several officers responded to the call, said a spokesperson.
As the officers were arriving in the area two males, who matched the description of the occupants of the stolen vehicle, were observed walking away from the area.
Police said officers then attempted contact with the two males who immediately fled on foot onto Browning Ave.
SPD says it was at this point one of the males, later identified as Rudolph Murie, reached into his pockets and retrieved two large knives.
Murie stopped running, turned towards the officers and began to threaten the them.
Officers said they briefly spoke with Murie in an attempt to get him to surrender, however, Murie continued his threatening behavior, making stabbing movements towards his neck with both knives causing lacerations to his neck.
Police say they deployed a taser, which was ineffective so they then used bean bag rounds to try and get Murie to surrender.
As the bean bag rounds were utilized Murie turned and continued to flee.
A taser was once again utilized which allowed officers to take Murie into custody without further incident, said SPD.
After being transported to the Salem Hospital where he was treated for minor injuries and released, Murie was lodged in the Marion County Correctional Facility.
He is charged with Unauthorized Use of a Motor Vehicle, Possession of a Stolen Vehicle, Felon in Possession of a Weapon x2, Resisting Arrest, and Possession of Heroin, Possession and Distribution of Methamphetamine and a Parole Violation warrant.