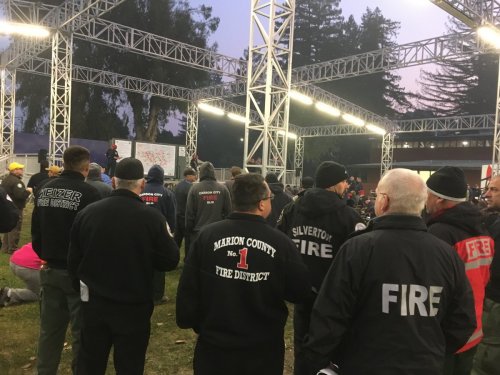 October 13, 2017, 2:54 pm
(SALEM, Ore) — The Oregon State Fire Marshal has sent 10 strike teams south to assist with the wildfires in California and are actively engaged in a 24-hour work cycle protecting homes and other structures.
The Oregon Fire Marshal says that we sent 5 strike teams from Lane County, Linn/Benton counties, Clatsop/Columbia counties, and Yamhill County have been assigned to the Central LNU Complex covering Sonoma, Lake, and Napa counties.
The other 5 strike teams from Washington County, Multnomah County, Marion County, Jackson/Josephine counties, and Klamath/Deschutes counties are assigned to the Southern LNU complex covering Napa, Sonoma, and Solano counties.
Oregon fire agency reps: OSFM State Fire Marshal Jim Walker (Central LNU Complex) and OSFM Red Team Incident Commander Ian Yocum (Southern LNU Complex) report that Oregon resources are performing well and morale is high.
In addition to Oregon, resources have come from Washington, Nevada, Idaho, Utah, and Arizona.
California Fire Chief Kim Zagaris had high complements for Oregon resources stating that, "The ability of Oregon to mobilize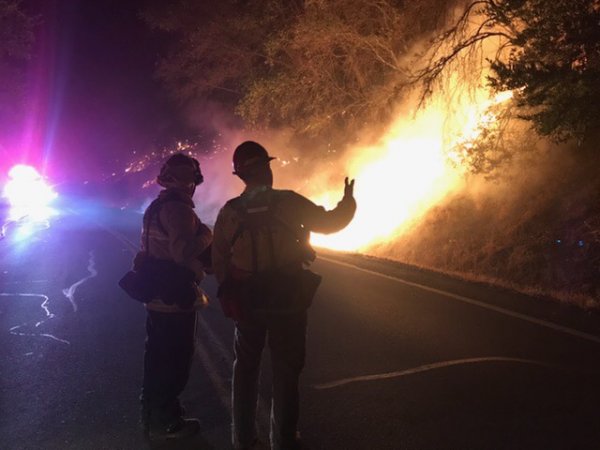 and deploy their strike teams so quickly and efficiently has allowed our firefighters to get much needed rest," said Zagaris.
"I'm impressed by the high caliber of the Oregon teams on the front lines doing tremendous structural protection work to protect the people and property of California.
"Everyone affected is extremely grateful for the help from Oregon."
California fire officials continue to expect dry windy conditions throughout the weekend which will continue to challenge firefighters and residents.
California made the request for assistance through the Emergency Management Assistance Compact a national state-to-state mutual aid system.
The EMAC request is sent directly to Oregon Emergency Management which then contacts and coordinates with the appropriate Oregon agency to fulfill the requests; in this case the OSFM.