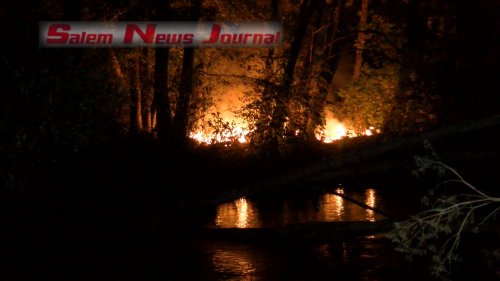 October 22, 2018, 3:59 am
(SALEM, Ore) —
About 1:45 this morning a fire broke out in the woods in Cascades Gateway Park.
The fire was in heavy brush on the park side of Mill Creek behind the Lowes on Turner Rd.
The closest access for fire crews was from Mission St just west of I-5.
Fire Fighters had to pack hose's down through the brush for about 10 minutes
It only took another 10 minutes to put the entire thing out.
No word on the cause, but that is a very popular homeless camping area.
The water you see in the video is Mill Creek.
You Are Bearing Witness With Salem News Journa