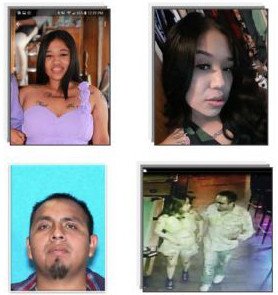 August 17, 2017, 8:48 pm
(SALEM, Ore.) — Members of the Keizer Police Department, the Federal Bureau of Investigation (F.B.I.), the Oregon Department of Justice, the Marion County District Attorney's Office and investigators from several other local law enforcement agencies to include, but not limited to the Salem Police Department, Marion County Sheriff's Office and the Clackamas County Sheriff's Office continue to actively investigate the disappearance of Cynthia Martinez.
A remarkable number of resources remain dedicated to this investigation as we continue to try to locate both Cynthia Martinez and Jaime Alvarez Olivera who has been named a person of interest in this investigation.
Today the Keizer Police Department is releasing a new missing person bulletin to the public hoping that it will generate further leads or tips for investigators to follow up on.
Investigators would like to talk to anyone who may have observed or captured the minivan pictured in the new bulletin, or the involved persons on surveillance or trail cameras between Sunday, July 16th at 2:30 a.m. and Monday, July 17th at 11:45 a.m in any rural, farmland or forested areas northeast of Keizer, Brooks, Lake Labish, Silverton, Mt. Angel, Scotts Mills or Molalla, Oregon.
These areas include both privately and publicly owned properties that may be frequented by property owners, farmers, field workers, hikers, hunters, fisherman, loggers, tree planters, fire patrols, forest managers and any others who frequent these specific areas.
Anyone who may have information about this investigation or who has had any contact with Jaime Alvarez Olivera on or after July 16, 2017, is asked to call the Keizer Police tip line immediately at 503-856-3529.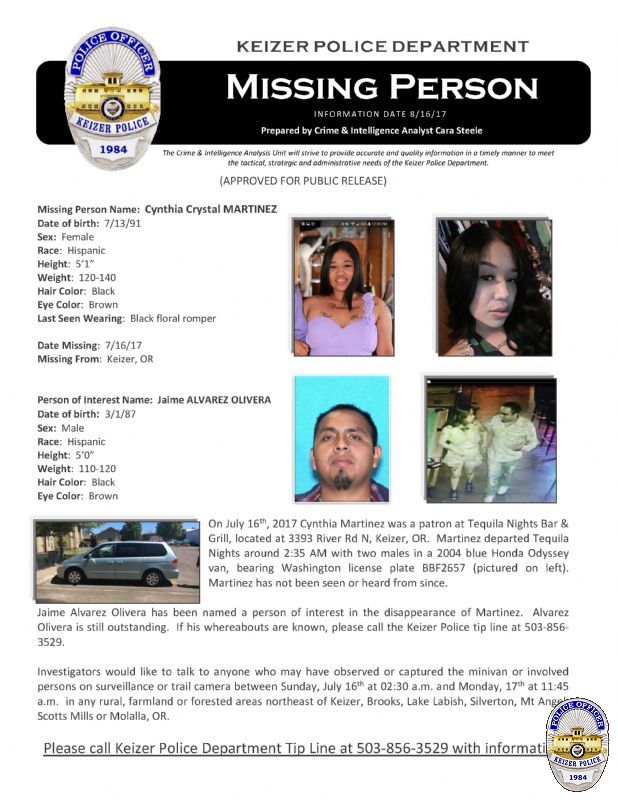 Source: Keizer Police Department