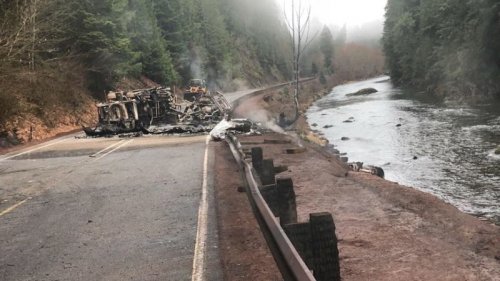 December 18, 2017, 4:37 pm
(SALEM, Ore) — The City of Salem says it switched to backup groundwater and reservoirs for drinking water following the large gasoline spill into the North Santiam River Friday night.
Water in Salem remains safe to drink thanks to these backup systems.
The city said the spill occurred several miles upstream from the City's water intake at the Geren Island Water Treatment Facility on the North Santiam River.
The intake gates at Geren Island remain closed today as staff continues to coordinate with the Environmental Protection Agency, Department of Environmental Quality, Oregon Health Authority, and other agencies to assess the potential safety concerns.
Salem officials said that the backup water sources were built to satisfy the City's water needs during these kinds of situations and are meeting demand.
The City can tap into additional water stored within other aquifer storage reservoirs if the need arises. Backup water sources will continue to be used until all safety concerns are lifted.