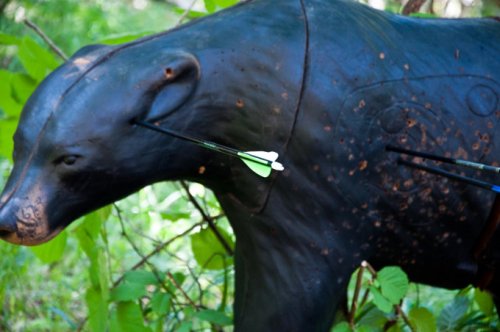 June 5, 2015, 2:43 pm
(SALEM, Ore.) — ODFW and partners will host two archery workshops this summer.
On Saturday, June 20, ODFW and the Benton Bowman Archery Club will host a workshop near Philomath for beginners 18 years of age and older.
Participants will learn the different types of bows and arrows, places to practice, how to handle and load the bow safely, and get a great deal of hands-on practice shooting at field and 3D targets.
ODFW and the Benton Bowman provide all necessary equipment and lunch. The class runs 8 a.m.-4 p.m. at the Benton Bowman Archery Club. Cost is $52.
Next on Sunday, June 28, come out to Springfield and the farm of The Bow Rack owner Wayne Endicott for a bowhunting class with ODFW, Oregon Bow Hunters and Endicott.
The class will include archery practice on how to shoot a bow and improve your technique.
It will also take participants from field to table and cover all aspects of bowhunting including: how to pack for a hunt, field dress an animal, and how to care for and cook your meat.
It's ideal for rifle hunters considering the switch to archery or any newcomer to bowhunting. Cost is $52 per adult and $12 per youth.
Pre-registration is required for both classes. Register online at or.outdoorcentral.us/or/license
For other events where you can learn outdoor skills, visit the ODFW Calendar www.odfwcalendar.com