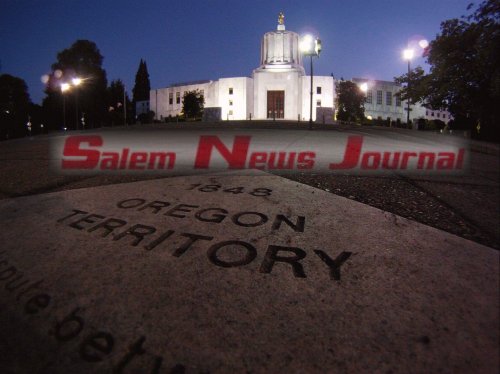 June 10, 2018, 11:52 am
(SALEM, Ore) — The City of Salem said today that test results received this morning from water samples taken on Friday, June 8, indicate the presence of cyanotoxins in the water distribution system are below EPA advisory levels for vulnerable populations.
"These test results are encouraging, said officials, and provide us with two consecutive days of results below EPA guidelines."
However, as a precautionary measure, the City of Salem is extending the drinking water advisory for at least two more weeks to ensure safe drinking water for our residents and water customers.
The most recent data is available on the City's website.Steve Powers, Salem City Manager, told Salem News Journal, "because we have an active algae bloom in our water source, we've decided to be proactive by keeping the drinking water advisory in place – regardless of the results of our sampling – for the next two weeks, while we continue to test and refine new treatment methods.
We've heard concerns about the two-day lag between our sampling and receiving results of tests from our lab.
By keeping the drinking water advisory in place, we hope to reduce confusion and give our residents and our water customers the opportunity to take the precautions they feel necessary for their families and their customers."
Salem residents and our water customers should expect to hear from us with updates from the results of sampling, as we learn more about the conditions within our water supply and water distribution system. Until the Drinking Water Advisory is lifted, the advisory pertains to:
* Children under the age of six
* People with compromised immune systems or pre-existing liver conditions
* People receiving dialysis treatment, or other sensitive populations
* The elderly
* Pregnant women or nursing mothers
* Pets

The City says it continues to partner with other water utilities, county and State of Oregon public health/emergency response agencies, and private entities to provide drinking water to those in need. Drinking water filling stations (residents need to bring their own clean and sanitary containers) are available at the following locations and are operating around the clock:
* AMF Firebird Lanes, 4303 Center St. NE, Salem
* Bush's Pasture Park, Mission St. entrance, 600 Mission St. SE, Salem
* Chemeketa Community College, Brown Parking Lot, 4000 Lancaster Dr. NE, Salem
* City of Keizer Civic Center, 4969 Rickman Rd NE, Keizer
* East Salem Suburban Water District, 3805 La Branch St. SE, Salem (8 a.m. to 8 p.m.)
* Former Cheverolet Dealership, 5325 Denver St., Turner
* Geer Park, 3071 State St., Salem
* Salvation Army Kroc Center, 1865 Bill Frey Dr, Salem
* Wallace Marine Park, 200 Glen Creek Rd. NW, Salem
* Woodmansee Park, 4629 Sunnyside Rd. SE, Salem
* Woodburn Memorial Transit Center, 2900 Tom Tennant Way, Woodburn (9 a.m. to 5 p.m. Sunday, beginning at 7 am Monday)
For the vast majority of Salem residents, the water remains safe to drink and no action is needed.