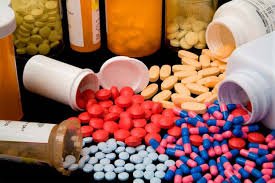 October 19, 2017, 4:38 pm
(KEIZER, Ore) — In partnership with the U.S. Drug Enforcement Agency, Marion County Health Department, Keizer Police Department, Marion County Sheriff's Office, and area law enforcement agencies are hosting a prescription drug turn-in event on Saturday, October 28th from 10:00 a.m. to 2:00 p.m. at three locations in the Salem/Keizer area.
Keizer Police told Salem News Journal that this one-day event encourages citizens to properly dispose of expired or unwanted medications at designated collection sites to keep drugs out of the wrong hands and out of the environment.
The event educates the public to store medications safely and securely to prevent accidental poisonings, drug abuse, and contamination of our water resources.
When medications are disposed of improperly, it poses risks to community health and safety.
Drugs that are insecurely placed in trash receptacles can be scavenged and abused.
When drugs are flushed, they are not completely removed by sewage treatment facilities and septic tank systems and can enter the soil, surface water, and groundwater, risking contamination of important resources for drinking water and irrigation.
Studies have shown that drugs found in waterways also have a serious impact on fish and other aquatic life.
Medications from deceased family members, unknown tablets and capsules, unneeded prescriptions, over-the-counter medications, and veterinary medications may be brought in for proper disposal.
The locations for this event are the Schoolhouse Square, 5013 River Rd N, in Keizer, the Salem Civic Center between City Hall and Peace Plaza, 555 Liberty St SE, in Salem, and the Roth's IGA parking lot, 702 Lancaster Dr NE, in Salem.
For more information, please visit www.dea.gov or contact Susan McLauchlin, Prevention Program Coordinator, with the Marion County Health Department at 503-981-5851.