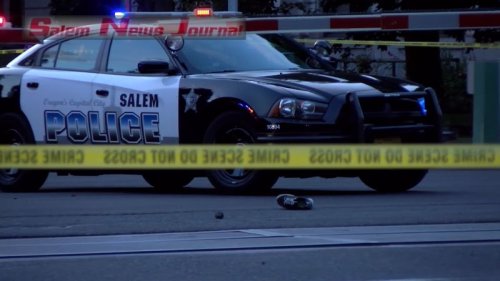 August 30, 2018, 10:12 pm
(SALEM, Ore) — About 7:30 tonight Salem police officers and Salem firefighters responded to State Street and 12th Street on the report of a bicyclist being struck by a train.
Police say that The male cyclist was declared deceased at the scene by medics.
Witnesses reported that the male cyclist had been riding westbound on State Street when he approached the railroad crossing and was struck by a southbound Amtrak passenger train.
Police told Salem News Journal that the initial investigation indicates that the railroad warnings and barriers were functioning at the time of the collision.
The deceased's identity will not be released until police have notified his next of kin.
Salem PD anticipates that eastbound State Street at 12th Street will be closed for the next few hours for the investigation.