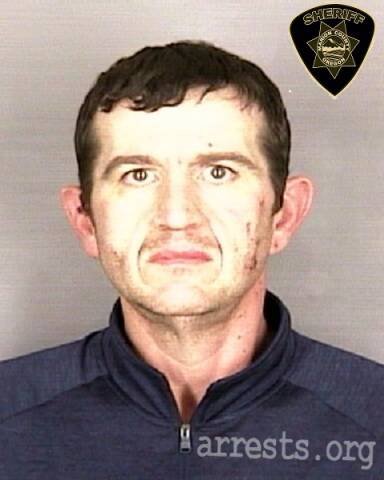 August 6, 2019, 9:10 pm
(SALEM, Ore) — The Salem Police says that they are asking for the public's assistance in locating a wanted felon who is believed to be in the Salem area.
Walter William Kraemer, a 37 yr old Salem resident, is currently on felony probation out of Marion County for Burglary I, DCS Meth and Unauthorized Use of a Vehicle.
Investigators say that Kraemer cut off his GPS ankle monitor on July 22nd, 2019.
Since that time, he has been involved in additional criminal activity and police have probable cause to arrest him on multiple felony charges, including theft of firearms, said SPD.
Kraemer should be considered armed and dangerous.
Anyone with information on his whereabouts can call the TIPS line at (503) 588-8477.
If Kraemer is spotted, call 911 immediately.
Police said not to approach or attempt to apprehend this man.
Kraemer is described as a white male adult, 6'1", 210 lbs, brown hair, and brown eyes.