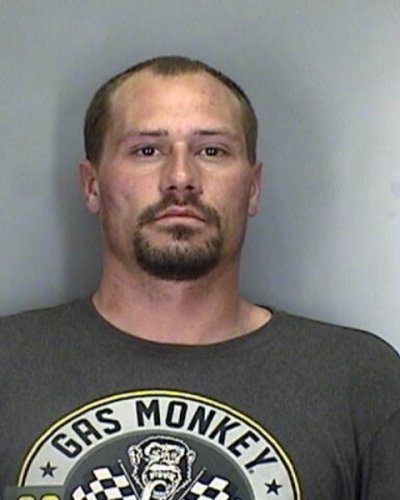 July 25, 2019, 10:44 pm
(SILVERTON, Ore) — Late Thursday morning deputies from the Marion County Sheriff's Office acted on a tip that a man wanted for federal child pornography crimes was at a residence in the 11000 block of Silverton Rd NE.
The Sheriff's Office says that when deputies arrived, they located a vehicle known to be driven by the suspect parked outside the home.
With the assistance of a police K9, deputies searched the residence where they encountered multiple people inside.
The suspect, Shayne Mayberry, was found by Sheriff's Office K9 "Zeke" hiding in the attic beneath a large pile of clothing.
The Sheriff's Office told Salem News Journal that Mayberry was seized by the K9 and was taken into custody by deputies.
Deputies said that Shayne Mayberry, 32, was taken to a local hospital where he received treatment for minor injuries before being lodged at Marion County Jail.
Mayberry is currently being held on charges that include; a US Marshall's hold, Resisting Arrest, Possession of Methamphetamine, Interfering with a Peace Officer, Failure to Carry and Present a License, and Tampering with a Witness.
Deputies also arrested Mayberry's girlfriend, Ashley Gines, 28, for her role in helping to conceal him in the residence.
She was charged with Hindering Prosecution.
A third person, Sorryn Kauffman, 22, was arrested on unrelated warrants for Identity Theft and DUII.