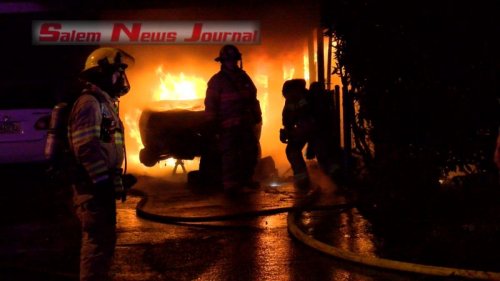 January 26, 2018, 2:35 am
(SALEM, Ore) — Shortly before 11:00 pm Thursday night a fire broke out in a carport along the 3000 block of Surfwood Dr NE in Salem.
Marion County Fire District #1 spokesman told Salem News Journal that first arriving crews found a carport fully involved with fire, and an elderly man who had escaped the house with the help of neighbors.
After struggling to lay out a long run of fire hose by hand fire personnel attacked the fire and rapidly brought it under control.
Officials said the elderly man was uninjured and the fire fighters were able to save both the attached house and the neighbors attached carport fire extensive damage.