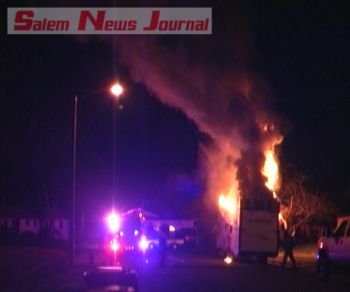 March 9, 2015, 2:27 am
(SALEM, Ore) — A fire ripped through a "ToyBox" style RV trailer just after 1:00AM in North East Salem.
The trailer was parked at the curb at 2930 Dawn St NE, and appeared to still be attached to a pickup truck.
None of the details are available at this time, but we will be looking into this.
It does not appear at this time that anyone was hurt.