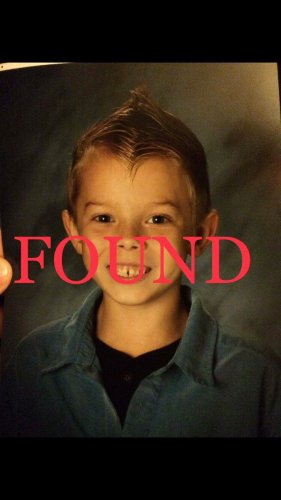 November 29, 2017, 6:58 pm
(SALEM, Ore) — Salem Police says that officers are searching the area of Northgate Park for a missing 7-year old boy.
Dillon Wood is approximately 4'00" feet tall with a thin build and blonde hair and blue eyes.
He was last seen wearing a black polo style shirt, blue jeans and black/blue shoes.
He was also carrying a transformers backpack.
Dillon lives near Northgate Park and is known to frequent the park area.
He was last seen at about 3:30 this afternoon as he left Hammond Elementary school.
Anyone with information as to Dillon's whereabouts is asked to contact the Salem Police Department.