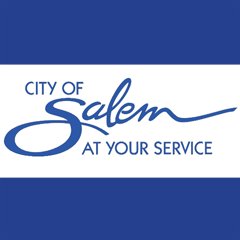 September 27, 2017, 11:54 am
(SALEM, Ore) — On Monday, October 2 the City of Salem will celebrate the contributions of more than 9,300 volunteers at the annual Volunteer Recognition Celebration held at the Salem Public Library.
The City invites you to attend this evening of entertainment, light refreshments, and recognition of distinguished volunteer service.
The City relies heavily on the skills, time, talent, and energy of residents who work with appointed officials, paid staff and elected representatives on issues of importance to the community.
Please join us in honoring outstanding volunteer achievement and celebrating more than 212,645 hours of volunteer service given to the City of Salem.
Entertainment and refreshments starts at 5:15 p.m. The awards ceremony will commence at 6:00 p.m.
Parking will be available at the Salem Public Library Parkade. Parking meters will not be enforced this evening. Please enter through the front entrance of the library