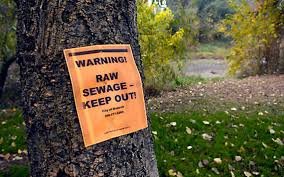 September 19, 2017, 4:44 pm
(SALEM, Ore) — A malfunction caused 4000 gallons of untreated sewage to be discharged into the Willamette River Tuesday, said city officals.
The City of Salem says that the malfunction occurred about 11:30 am during a repair to a valve actuator at the wet weather treatment Facility on River Rd.
Officials say the sewage continued to run until 11:59 am but has not said what areas have been affected.
Signs have been posted warning people to avoid contact with the Willamette River water due to potentially high levels of bacteria.
The signs will be removed once the bacteria levels return to normal.