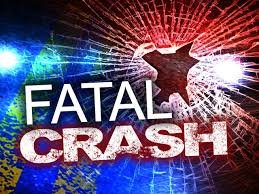 September 24, 2017, 2:30 am
(MONMOUTH, ore) — Two people died in a head on crash just North of Monmouth shortly before 8 pm Friday.
Polk county deputies said the preliminary investigation revealed a silver 2007 Acura, was traveling northbound on Riddell Rd and a black 2012 Volvo, was traveling southbound on Riddell Rd.
The vehicles collided just north of Whiteaker Rd.
The cause of the crash remains under investigation.
Riddell Rd remained closed for approximately six hours during the investigation.
The driver of the Acura, Jacob Bailey 24 years old from Dallas, was ejected from his vehicle and was pronounced deceased at the scene.
The driver of the Volvo, Elizabeth Hoke 18 years old from Silverton, was also pronounced deceased at the scene.