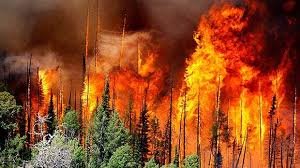 September 14, 2017, 5:23 pm
(DETROIT Ore.) — Today, the Marion County Board of Commissioners authorized a Level 3 evacuation notice for areas of Breitenbush Hot Springs and Breitenbush summer homes.
These areas are now being threatened by the Little Devil Fire and are no longer considered safe to occupy.
The Marion County Sheriff's Office, in cooperation with Marion County Emergency Management and the Marion County Fire Defense Board, will be responding to the area and posting residences and notifying building occupants that it is recommended they evacuate immediately.
The Breitenbush area is a vacation destination with very few permanent residents and the area has been at a Level 2 evacuation for several weeks, as a result few residents remain in the area.
The intent of the evacuation is to notify those few remaining residents and message to those planning to come to the area to seek other options until the area is safe for return.
Find up to date evacuation information at the County's web site: http://www.co.marion.or.us/Alerts