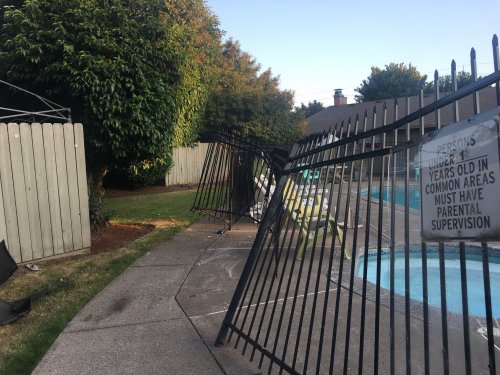 July 23, 2019, 10:42 pm
(SALEM, Ore) — This evening about 7:30 pm, a Marion County Deputy attempted to stop a stolen 1997 Honda Accord in the area of Hyacinth St NE and 25th Ave NE in Salem.
Marion County Sheriff told Salem News Journal the driver of the vehicle initially pulled over for the deputy.
As additional law enforcement officers arrived on scene, the driver of the Honda abruptly sped off into the North Park Apartments.
As the driver attempted to flee, deputies chose not to initiate a vehicle pursuit through the apartment complex due to the extreme risk to the residents.
While trying to get away, the suspect drove over the lawn and crashed through a fence in the apartment complex, nearly striking two law enforcement officers.
The vehicle only stopped after the suspect struck a tree in the courtyard of the apartment complex.
Law enforcement was then able to take the suspect into custody with no reported injuries to anyone involved.
The Sheriff's Office has identified the suspect as Kevin Grieve, 21, of Springfield.
Grieve will be lodged at the Marion County Jail on multiple charges including; Attempted Assault II, Criminal Mischief I, Reckless Driving, Reckless Endangering,
Unauthorized Use of a Motor Vehicle, and Attempt to Elude.