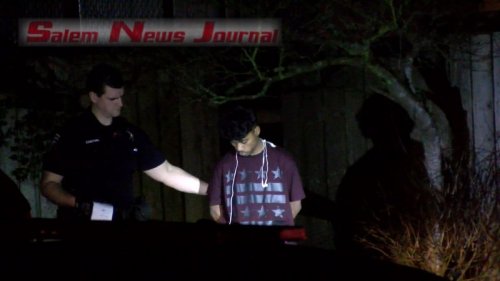 February 4, 2018, 3:06 am
(SALEM, Ore) — Yet another robbery in Salem was committed at the Circle K store early Sunday morning by a lone suspect.
After arriving on scene and setting up a perimeter around the area of the store police started a K-9 track.
A short time latter they discovered a man hiding behind an apartment building.
Officers took the man into custody and brought witnesses by in police cars to identify the suspect.
They then loaded the suspect in a police car and took him away.
This did not look like the suspect being sought in the string of Salem area robberies we have all been following.