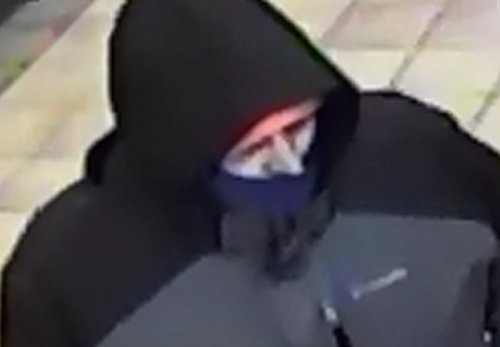 January 30, 2018, 9:45 pm
(SALEM, Ore) — A serial robber is still at large in the Salem area and the Salem Police are asking for your help.
A Salem Police spokesman says that since December 14, 2017, the Salem Police Department and Marion County Sheriff's Office have investigated eleven robberies that occurred at various businesses throughout the area.
Based on the description of the suspect and the manner in which the incidents have occurred, they are being investigated as related crimes.
The primary suspect is described as a white male adult, likely well over 6 foot tall, and typically wears dark clothing with a bandana style mask over his face, a hat, dark clothing and gloves.
The incidents have all occurred later in the evening and in several of the robberies the suspect displayed a small handgun.
On at least two occasions there was a second suspect involved.
Police say this suspect should be considered armed and dangerous.
Anyone with information about these robberies is asked to call the Salem Police Tips Line at 503-588-8477.
If you believe that a crime is occurring, call 911.
While working to publish this story, another robbery call came in to police, and officers on scene told us that they are working with the assumption that it is the same suspect for now.
The video is from an earlier related story.