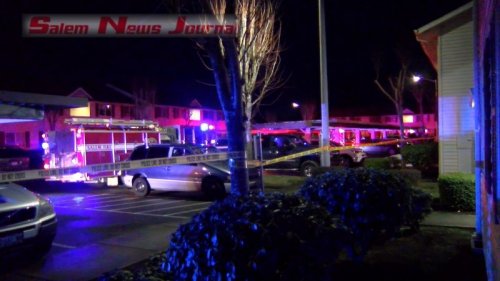 January 22, 2018, 6:47 pm
(SALEM, Ore) — Some one was shot tonight at apartments on Fisher Rd tonight.
The scene is still breaking and we don't have much information at this point.
The call came through at 5:42pm.
Neighbors told Salem News Journal that they heard shots and then a woman screaming.
Salem police are on the scene and working the case.
We will try to get more on the story for you as soon as possible.
You are bearing witness with Salem News Journal.