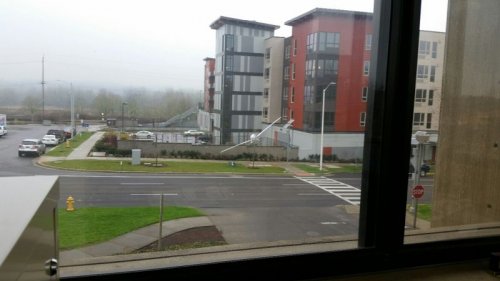 January 9, 2018, 1:29 pm
(SALEM, Ore) — A gunshot was fired at city hall Saturday evening striking one of the civic center windows.
The call came in around 7pm and SPD responded immediately but did not locate any suspects.
On Monday civic center employees discovered a west facing window on the main floor of the library had been damaged.
Police said it is not known exactly when that damage occurred, but it was similar in nature to the damage that occurred on Saturday evening.
The investigation into these incidents has not revealed any known targeting of City employees or ongoing or credible threats against the City, said police.
Salem Police Said that no one was injured.
The Salem Police Department is asking for assistance from the public in the investigation.
Anyone who has information pertaining to these incidents is asked to call the Salem Police at 503-588-6123.