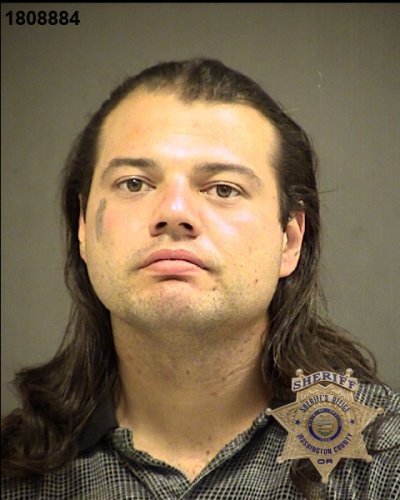 July 17, 2019, 6:00 pm
(Portland, Ore.) — On Tuesday, July 16, 2019, at 8:06 am, Washington County Sheriff's Office deputies responded to an armed robbery that had just occurred near the Rock Creek Apartments.
While on the way to the call, deputies found out the suspect was riding a blue Honda sport bike and left the area on the bike. Deputies searched the area but did not locate the suspect.
Deputies learned the suspect and victim initially met online using the app "LetGo" where they were communicating about purchasing a car.
When the suspect arrived on the motorcycle, he pulled a gun out and robbed the victim of his backpack and its contents.
Deputies quickly found out the suspect, Aaron Lara, who used his real name when communicating with the victim and even told the victim his nickname: "Chief."
Deputies recognized the nickname and were able to identify Lara.
Deputies drove to the suspect's house located in the City of Cornelius and located the blue motorcycle in the driveway.
A search warrant was executed by the Washington County Tactical Negotiation Team, and Lara was located in the home.
Lara was arrested for Robbery in the first degree among other crimes.