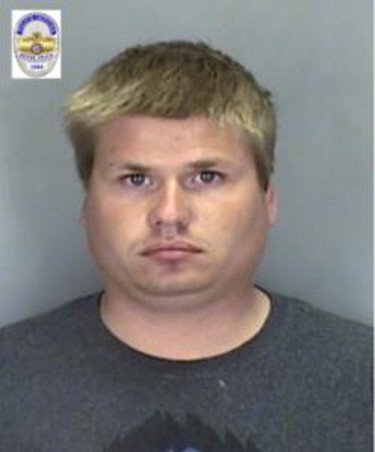 June 24, 2019, 9:59 pm
(SALEM, Ore.) — On June 18th the Keizer Police received a report of a sex offense involving a 12-year-old girl.
The incident was reported by the girl's mother after she checked her daughter's smartphone.
She discovered a text message communication between the girl and a person who was later determined to be 24-year-old Brenton Proulx.
Mr. Proulx was posing as a 16-year-old high school student in the texts.
Detectives began communicating with Mr. Proulx, using the girl's phone, arranging to meet with him at a local restaurant.
Mr. Proulx agreed to meet with the person he believed was the girl and detectives arrested him upon his arrival at the meet location.
After reviewing the evidence and in speaking with Mr. Proulx, detectives arrested Mr. Proulx.
He was booked him into the Marion County Correctional Facility for Luring a Minor and Encouraging Child Sexual Abuse in the Second Degree.
Source: Keizer Police Department