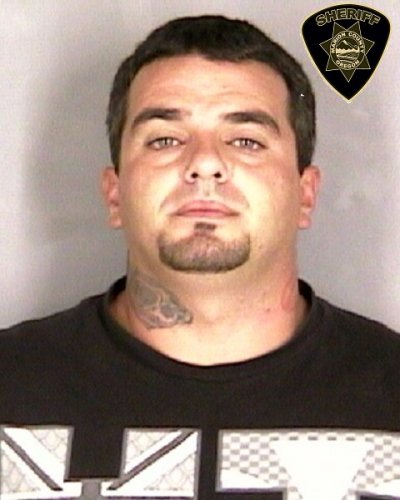 September 27, 2017, 4:16 pm
(SALEM, Ore) — A robbery of the Key Bank on Portland rd occurred about 2:30 Wednesday afternoon.
Reports of a car that left the bank had deputies, and police converging into the area.
While law enforcement actively searched for the bank robber, a Salem Officer spotted a subject trying to duck down in a car that was leaving the area.
Officers immediately stopped that car, on Silverton Rd. under I-5, and at that time the male passenger ran from the car.
Running through the parking lot of Cheetah's Night Club and out onto Hawthorne Av. where police, deputies, and our camera captured him.
The suspect in custody for the bank robbery is David Stotts, age 24, of Stayton.