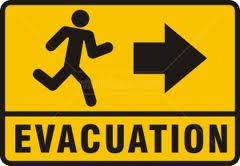 September 18, 2017, 6:02 pm
(DETROIT Ore.) — On Sept. 14 the Marion County Commissioners issued a level 3 evacuation order for Breitenbush Hot Springs and the Breitenbush Summer Homes.
Today, despite recent rain fall, fire officials in cooperation with Marion County Emergency Management have elected to remain at that level 3 or "Go" evacuation for the those areas.
The decision was made after weather experts determined a risk for thunder and lightening in the Santiam Canyon.
Forest conditions remain at an extreme danger for fire even with recent rains.
Please follow the Marion County Emergency Alerts web page for the most up to date information concerning evacuations in Marion County. http://www.co.marion.or.us/Alerts