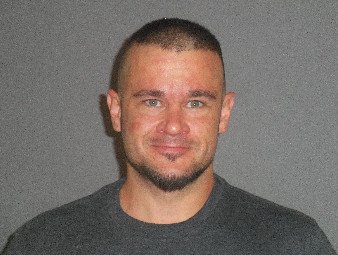 September 12, 2017, 9:33 am
(LA PINE, Ore.) — On August 29, 2017, an investigation began into four wildland fires that occurred along the Highway 97 between the area of Lava River Cave and Mile Post 180 south of La Pine, Oregon.
Three of the fires were contained at less than two acres and the fourth fire, which was later called the McKay Fire near La Pine, grew to approximately 1,219 acres.
Through a collaborative law enforcement effort and information obtained from the public, a suspect was developed.
The suspect was located by OSP Troopers on September 3, 2017 as he entered Oregon on Interstate 84 near Ontario driving a stolen 2016 Hyundai Sonata (blue in color).
Christopher Glen Wilson, age 37, of Salt Lake City, Utah, was arrested and booked into the Malheur County Jail for Unauthorized Use of a Vehicle.
On September 8, 2017, Wilson was indicted by a Deschutes County Grand Jury for 3 counts of Arson in the First Degree and Reckless Endangerment.
He will be facing arraignment in the near future in Deschutes County Circuit Court.
It is possible Wilson may be responsible for other fires in the northwest. OSP is seeking the public's assistance if they have any information on Wilson or saw the vehicle he was driving (distinct sticker in the back window) in any areas known to have wildland fires to call OSP at 503-375-3555
Detectives from the OSP Arson Unit were assisted by the Deschutes County Sheriff's Office, United States Forest Service, and other law enforcement agencies. More information will be released when it becomes available.